There will be a Reclaim the Streets party in Dublin on 02/05/05. We have no van. If you have a van, and would like to help us, then get in touch. The equipment is quite big so a car really won't do it.
If you are a member of An Garda Síochána, then keep up the good work lads! We really appreciate how ye have handled these events the last couple of years.
If you are a DJ and would like to play.. then, by all means, bring your records, but don't expect to play a full set. Last year everyone there just played one record at a time all day, and it was great, so we'll do that again this year.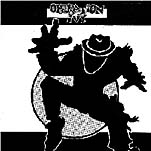 One more thing.. if you went home last year with a copy of "Energy" by Operation Ivy, then please bring it and return it to us.