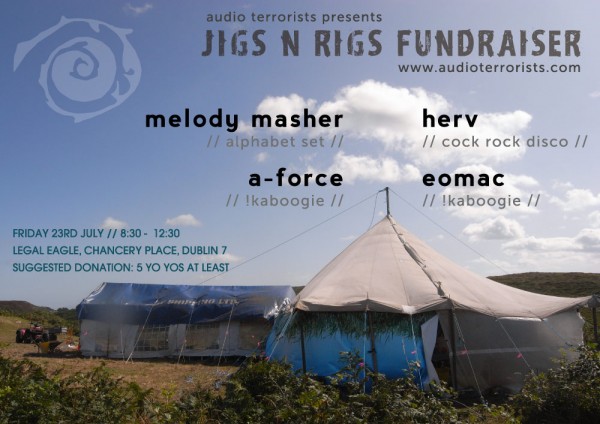 Mission Objectives:
Generate funds in order to strengthen the catering wing of our operations.
Shake a load of hot booty,
Demonstrate that rhythm can move fluidly from downtempo to uptempo in 240 minutes.
Volunteer Participants:
EOMAC (Lakker / !kaboogie)
A-FORCE (Alphabet Set / !kaboogie)
HERV (Risc Records / cockrockdisco)
MELODYMASHER (Audio Terrorists)
Logistical Specifications:
EARLY gig (tunes 8.30 – 12.30)
Friday 23 / 07 / 2010
Legal Eagle (beside 4 courts), Chancery Place,
€5 (we're comfortable with taking more)
Audio Terrorists sound-system in effect.
Boom.