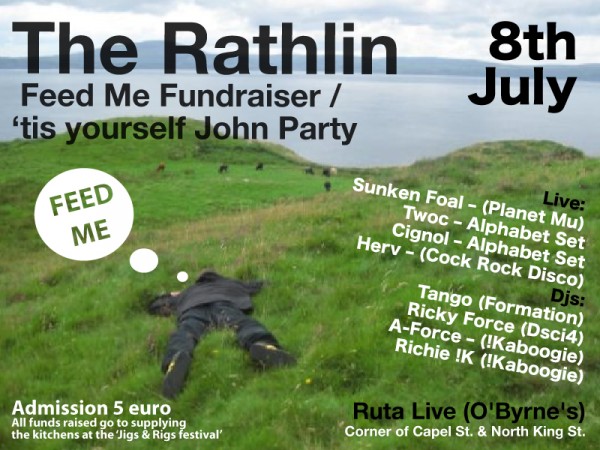 Another fundraiser for the Rathlin Jigs & Rigs festival is coming up this weekend. It'll be a night of quality music and craic, so come along for a bit of dancing and shite talking.
Location: Ruta (previously O'byrnes – corner of Capel St. & North
King St.) Dublin
Date: 8th July
Time: 9:00pm
Damage: 5 yo yos
Live:
Sunken Foal – (Planet Mu)
Twoc – (Alphabet Set)
Cignol – (Alphabet Set)
Herv – (Cock Rock Disco)
Djs:
Tango (Formation)
Ricky Force (Dsci4)
A-Force – (!Kaboogie)
Richie !K (!Kaboogie)
See yiz there!